Inventory, inventory everywhere, not a clue what to do. From overstock to understock to keeping track of shipping containers, managing inventory is no easy task. That being said, organizations with a solid ERP platform have access to a great deal of options to help stay in control of inventory.
Generally, companies have their inventory shipped to their warehouses where they ultimately deliver those to consumers or businesses. However, there are a select number of organizations that choose another path.
Some businesses keep certain goods and products at their customers' sites rather than their own. For example, a business specializing in Bluetooth headphones who sells to mega-corporations like Staples and Walmart, will have products at their warehouses.
This is called consignment stock management. Keep on reading to discover what this is and why businesses follow this direction.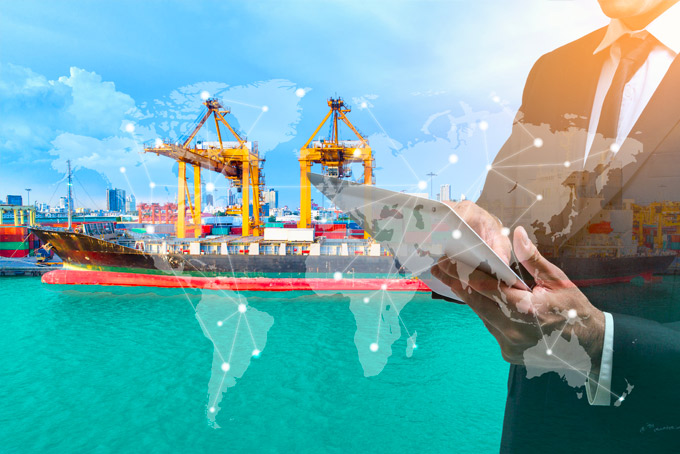 Stock Consignment:
The Breakdown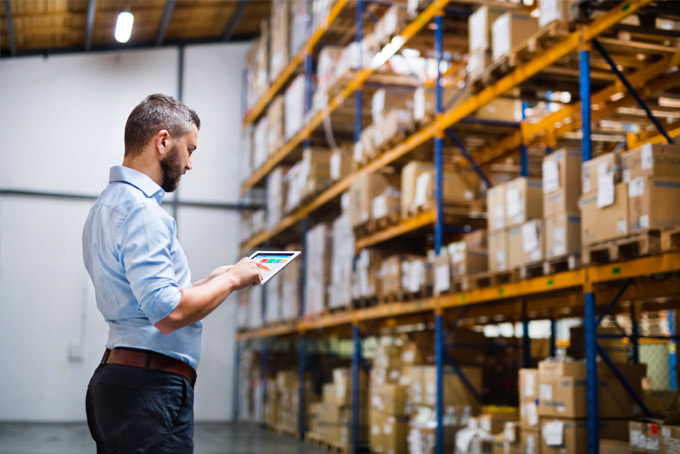 In layman's terms, consignment is when the buyer agrees to pay the seller after the item sells. This concept is quite popular among fashion retailers who sell second-hand clothing.
Customer consignment stock lets users create contracts, replenish stock, transfer material, and enter usage and replenishment orders for inventory.
Let's take this idea into the distribution industry. Consignment stock management is when goods are delivered and stored at the customers' (consignee) warehouse locations. It's important to remember that these goods are still owned by the supplier (consignor).
The customer (consignee) is only required to pay for these goods once they have been sold. For all products that are not sold, the consignee can return them without being charged.
For companies within the distribution industries, this type of inventory management has advantages for both the buyer and seller as the consignee can enjoy a long-term partnership as they don't have to buy product upfront, while the consignor reduces rental costs.
Plus having direct access to goods and products is ideal for both parties involved as it cuts out the issue of excess inventory.
How Consignment Stock
Management Works
There are many ways for companies to handle their consignment. For some, a designated sales representative is tasked with going to the customer's warehouse to review stock, whereas others choose to go digital and have the customer send a monthly inventory report.
For organizations that have an EDI (Electronic Data Interchange) within their ERP, the customer can automatically send usage and billing information in order for you to stay in control of inventory, whether it's increasing or decreasing product shipments.
Depending on the contract that you have with your customer, the consignment agreement can differ from one business to the next. This is also the case for how you will use the system to manage inventory.
With Epicor Prophet 21, the guide to consignment stock management can be a technical one. Here are a couple basic knowledge points to help you understand.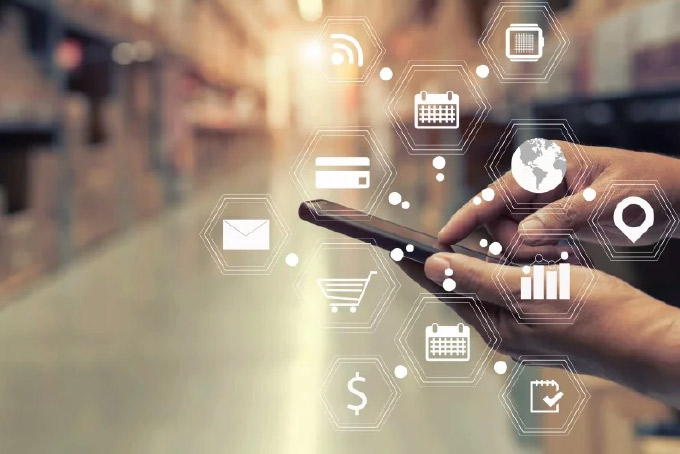 It also establishes good practices within your organization. The risks that were listed above can easily be eliminated with a new ERP implementation plan. Let's take a look at how an upgrade or new ERP can transform your company for the better:
Simply put, when managing inventory on the consignment level, the key is to determine who, what, when, and where.
Once that has been established, users can easily access the system to replenish inventory at locations in two ways:
Generate transfer to move goods from your stock location to the customer's location.
Generate a special order to ship products ordered from a supplier to send directly to the consignment location.
One thing to remember is that all items on consignment must be on a contract before any pricing, invoices, or usage is set up.
When it comes to creating contracts for goods and products there are three things to remember:
An item can only have one consignment contract for each location
A consignment location can have multiple contracts
A contract can cover multiple locations
The beauty of a system like Epicor P21 is that the system will track usage at the location or the source location specified on the contract.
Why companies choose
Stock Consignment
As mentioned above, stock consignment is advantageous for both the supplier and the customer. Due to these benefits, many companies have chosen to go with stock consignment to stabilize their inventory. It's crucial, however, to note that this might not be the right choice for all vendors.
Let's take a look at the advantages and disadvantages associated with stock consignment to decipher whether you should go down this path.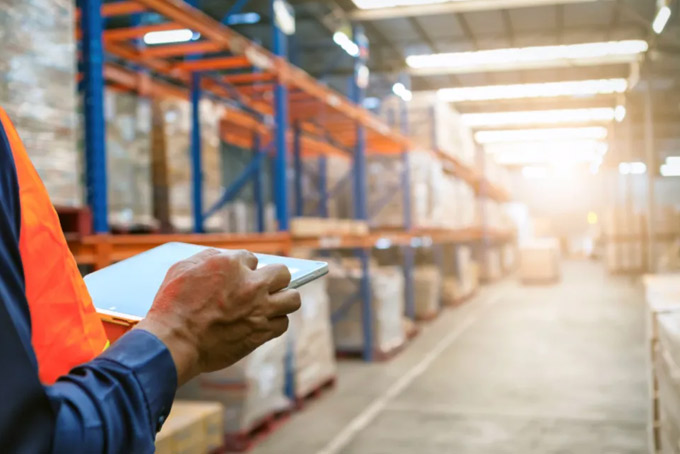 Advantages of Stock Consignment Management
Companies looking to consign their inventory will welcome a variety of benefits. Reduced inventory holding costs is a top advantage, as companies don't have to pay for a warehouse or stockroom to stock their goods.
Additionally, this is a great way to encourage business relationships, as customers aren't required to pay upfront for a large quantity of products that may not even sell. Since they only pay for items sold, there is no financial risk involved, which generally leads companies becoming the supplier of choice.
From the perspective of the customer (consignee), low risk is by far the top benefit. Imagine only paying for goods and products only when they are sold to consumers. Say goodbye to an excess of inventory that sits in warehouses for years.
This also leads to customers having a better flow of cash as they're not required to pay upfront for stock.
When it comes to both customers and suppliers, both sides can enjoy access to new inventory. The supplier can test out new products as there is no risk to either parties if it doesn't sell as hoped. Or, on the other hand, if said product sells out, everyone profits.
For the customer, they can have access to new products before others and see if it is a draw for new customers.
Disadvantages of Stock Consignment Management
All cards on the table, it's important to showcase certain disadvantages in order for you to get a realistic idea of whether or not this is the right choice for you.
Two disadvantages align with the benefits above. While it can be advantageous to sell only certain items, for suppliers this can be risky as they can face decreased profitability if inventory doesn't sell. Not to mention, the cash flow can become unpredictable since payment won't come through until goods are purchased.
Vendors should always be wary of who they consign with as customers might not spend the necessary time and motivation to promote consigned products over products they've bought upfront.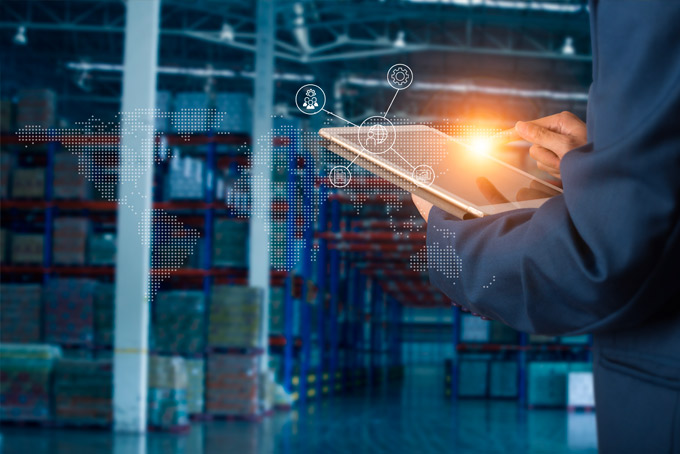 Not to mention, consignees might not be fully honest with products sold and delay payments, which can directly affect the revenue you as a supplier collect. An ERP platform that automates these transactions can be a lifeboat for you.
On the customer side, certain matters should be organized before entering into any contract, which if not, can lead to hefty problems.
Storage. Since the supplier is housing the products within your warehouse, you should ensure that the space is available, otherwise you're stuck with a large quantity of goods and products that are taking up valuable space and not selling.
Alongside storage is wasted shelf space if items aren't selling. Customers might feel that they're wasting space on products, when they could be using that shelving space for high-demand items that are known to generate revenue.
No matter what, there will always be pros and cons to all decisions. A rule of thumb is to find a partnership that works for both parties, from profitability to simplicity. This is not the time for complex contracts.
Our team of experts are available to answer any questions you may have about Epicor, Prophet 21, and Consignment Stock Management.
Address
3200, Highway Laval West
Laval (Quebec), H7T 2H6
Request a Call Back
If you'd like to talk to our consulting team, contact us via the form and we'll get back to you shortly.