Knowing how to choose an ERP is crucial for any growing business. Whether you're a manufacturer or a distribution company, implementing a customized ERP system is essential to your business's success and long-term future. 
Although these systems yield tremendous benefits, implementing them remains a significant project. Even if you choose the best integrated business management software, system integrating will be as costly as time-consuming. It is, therefore, important to make a strong foundation and choose the business management tools best suited to your global business reality. 
So, how do you decide which ERP software to choose for your company? Our experts in customized ERP solutions have put together this comprehensive guide to help you fully understand these software packages and simplify your choice. 
Let's begin with a short description of what an ERP solution is and then outline its key benefits. After that, we'll discuss selecting an ERP system and an implementation partner. EC Solutions gladly shares its expertise with you, so don't hesitate to contact us if you need personalized support. We'll help you figure out how to choose the right ERP system to grow your business and achieve your goals.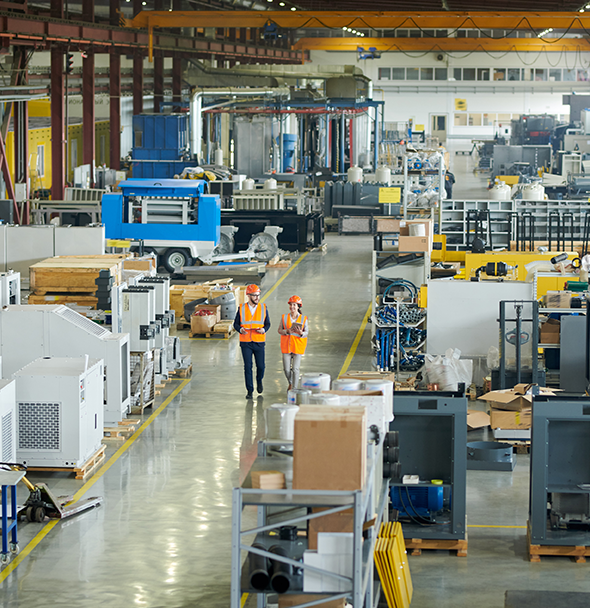 What Is an ERP System, Exactly ?
ERP stands for Enterprise Resource Planning. They are integrated software that, in general terms, can be used for business workflow process management. These business software solutions cover every functional areas of business operations, including: 
Human resources management

 

Accounting and financial management

 

Help with decision-making & project management

 

Procurement & Sales 

 

Manufacturing (supply chain management) & Distribution  (inventory management)

 

With or Without ERP, What Is the Difference?
Some companies are reluctant to transition to a completely digital and centralized environment, as is the case with ERP technologies. Companies operating without ERP software solutions use enterprise applications from different sources—some customized and/or developed locally that are not integrated into a single system. The various applications share little or no data and are not always designed to work in perfect synergy.  
Much IT effort is required for ad hoc integration of disparate systems, and the results do not always meet expectations. One benefit of a cohesive business intelligence platform is that the functionalities of all these ERP applications are seamlessly built into its actual design. 
The Real Reasons for ERP Implementation
An ERP is much more than a way to automate your business processes—it is one of the best decision-making tools available. It is a powerful business intelligence software with ERP modules that use a shared database, so multiple dashboards can be created and will provide data in real time. The data, once available, can be accessed by all players, who can then make the right decisions in a timely fashion. You can also define individual security profiles and choose who can access which information for greater control over data access. 
The ERP system generates accurate reports and features electronic dashboards that show you what's happening, in real time, throughout your organization. Customized ERP software helps you gather business intelligence and perform advanced analyses based on facts rather than forecasts. 
The Three Types of ERP Systems: An Overview
Besides the difficulty of evaluating ERP system, manufacturers and distributors must also choose the type of system. To simplify this process and help you figure out how to select your ERP, here's an overview of these 3 different systems. 
These ERP solutions, often tailor-made for specific companies, are hosted locally within the organization. A local system is one in which all the data remains on the various components of the company's information system.  
These systems are generally pricier to set up, and their cost increases as the company grows. For example, when the company needs to purchase a new ERP application to cover a new process. Moreover, these systems require trained technical teams to operate the software and make updates when necessary. 
Cloud-based systems are the most popular choice when it comes to ERP software. Why is that? Because they are generally less expensive to buy and typically come with a service contract from a specialized ERP vendor. 
By hosting the data in the cloud and outsourcing the management of the software to a team of experts, companies can reduce their infrastructure costs and benefit from all the advantages of a centralized ERP system. 
As the title suggests, this system combines the best features of cloud and local systems. These systems require fairly more attention to set up than the cloud but are generally less expensive than local systems. 
What Is the Average Cost of an ERP System?
Putting an average price on an ERP project is difficult because it depends on multiple factors.  
The ERP type (cloud, on-site or hybrid) 
How many modules (Financial management, HR, Sales & Order, stock management, etc.) 
Managed by your technical team or outsourced to a certified vendor 
EC Solutions provides you with an Epicor ERP pricing tool. However, feel free to contact us for full 360° support for your digital transformation. We are here to ensure the success of your implementation and a smooth transition for your teams. 
The Benefits of an
ERP System
Drawing up an exhaustive list of the benefits of an ERP system is a highly arduous task, especially considering that all businesses have different needs. For this reason alone, it is very rare for business owners to choose a one-size-fits-all system.  
We'll try, nonetheless, to quickly review some of the key benefits. Our experts sum up the main advantages of ERP, particularly in an industry specific context. EC Solutions has a wealth of experience implementing ERP software in a variety of manufacturing, distribution and other industries. We are well placed to inform you about these benefits.  
Find out more about how an ERP system can increase revenues and margins and make your business more agile and efficient.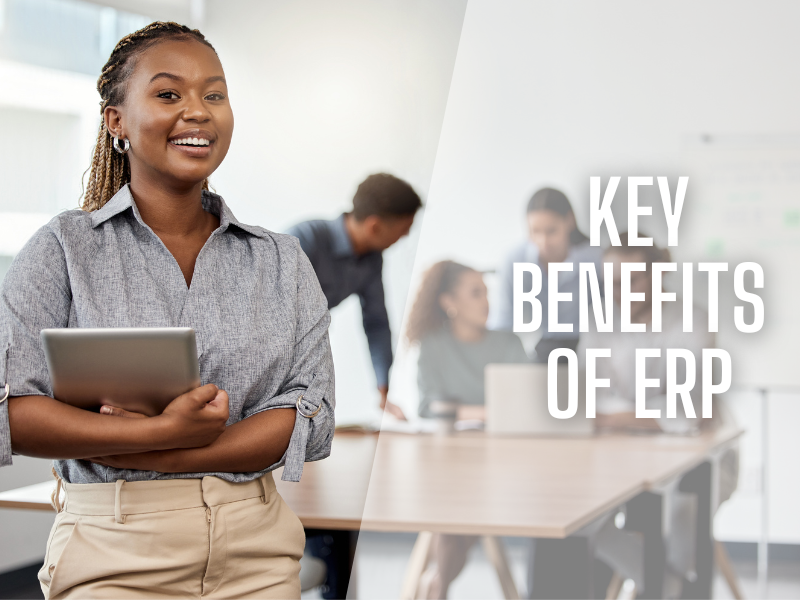 HR and Financial Process Optimization
An ERP system transforms the human capital and financial management processes by drawing on industry best practices. It can strengthen HR using feature-rich tools, just as it can help you improve and modernize your financial management. 
Improving Customer Relationship Management (CRM) and Overall Satisfaction
Another key benefit is the optimization of resource management while maintaining client satisfaction. Using an ERP system adapted to your needs helps you control the costs of meeting clients' requests for a more streamlined path to better profits. 
Comply With the Growing Demands of Your Business Sector
How to choose an ERP from a sea of choices? The best ERP systems also include risk and compliance governance solutions. They can thus help you achieve compliance with current standards and requirements, as well as industry best practices.  
An ERP system can make regulatory compliance more manageable. It can also meet most audit and record-keeping tracking requirements by using aspects such as its product life cycle management features. 
A Modern Solution to Improve Data Protection
Choosing the right ERP solution can also make your corporate data—often a major asset—more secure. The best ERP software protects your data by setting up user roles and security parameters; for example, access to data is restricted based on each person's actual needs. 
Part 2 of this article will show you, in greater detail, how to choose an ERP system adapted to your needs and make the right choice when selecting an implementation partner. Your partner should be someone who can help you every step of the way. By choosing the right system and partner, you can successfully implement your ERP system and quickly realize the expected benefits.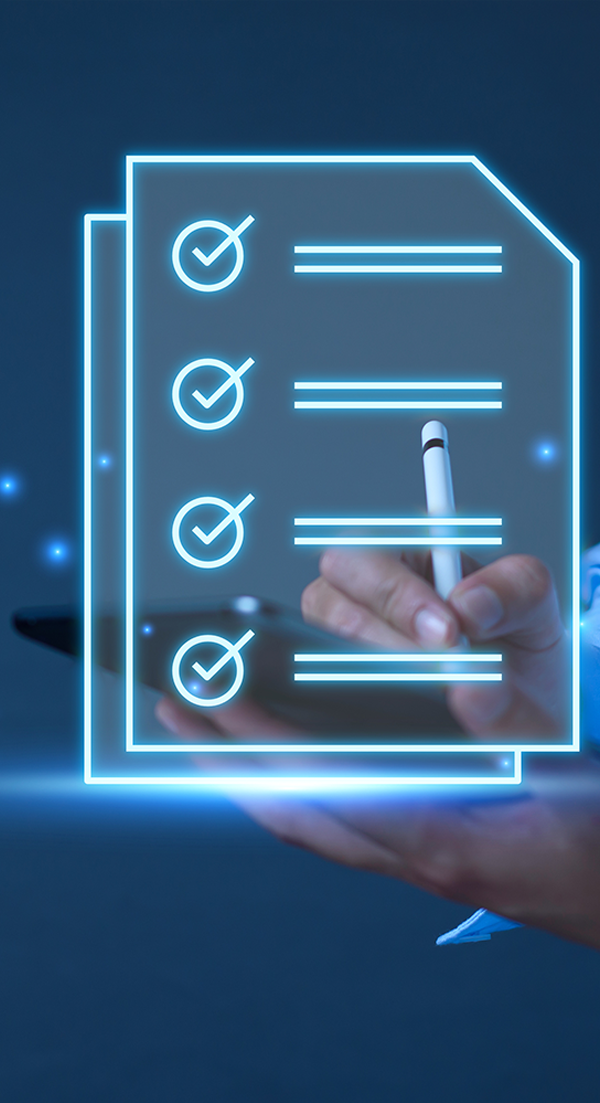 How to Choose an
ERP: Steps to Remember
Dealing with the right ERP consulting experts to launch your ERP project is just as vital as choosing the right system. Find out how a rigorous methodology can help you find the best service provider and ERP package for your business. 
How to Choose an ERP: Define Your Objectives, Budget and Timeline
As soon as you know your business is ready to start its digital transformation journey, the first step is defining your objectives, budget and timeline. It's also the right time to identify the desired results, since they'll help gauge the project's success later.  
Another important thing is setting your budget right now to reduce the risk of cost overruns. Working out a timeline means determining the time to complete the project—not planning the various stages. 
How to Choose an ERP Step 2: Review and Analysis of Your Business Processes
This brief exercise mainly intends to identify your company's business processes so you can choose an ERP system that works for all of them. Once the solution is chosen, a more detailed analysis will follow during implementation. 
Just as business requirements and pain points vary from one company to the next, every system differs based on its constituent ERP modules. Hence the importance of having a good idea, right from the start, of which processes you want the chosen solution to handle. 
Some Criteria for Selecting an ERP Software Vendor
Dozens of criteria need to be weighed when selecting an ERP vendor. However, some are more important than others and will largely influence your decision. Let's examine a few of them. 
How to Choose an ERP Implementation Partner
Implementing an ERP system is a major project, and unfortunately, statistics reveal a fairly high failure rate. Both the solution and the implementation partner you choose will majorly impact your project's success.  
A Strategic Partnership to Boost Your Growth and Reach Your Goals
As you start this undertaking, your expertise in this area will likely range from zero to minimal. It is thus imperative to find a partner who can understand your needs and how your company operates down to the last detail. Your partner should also be a master of your ERP system to avoid going down the wrong path and mitigate the risks involved in a project of this scope. 
All the Services You Need to Ensure the Success of Your ERP Solution
The company you choose will quickly evolve from a simple service provider into an actual partner … and its contribution should extend beyond helping you through system implementation. The best industry players provide a wide range of professional services.  
Think of this partner as one of the players in a relay race. Your partner should be able to take charge of system management, administration and development, and to give you back the stick when the time comes. Make sure you know everything this partner can do for you. Our suggestions? Browse their site for case studies and customer testimonials. 
The choice of an ERP is one of long-term vision, so make sure you have every chance on your side by making the right decision!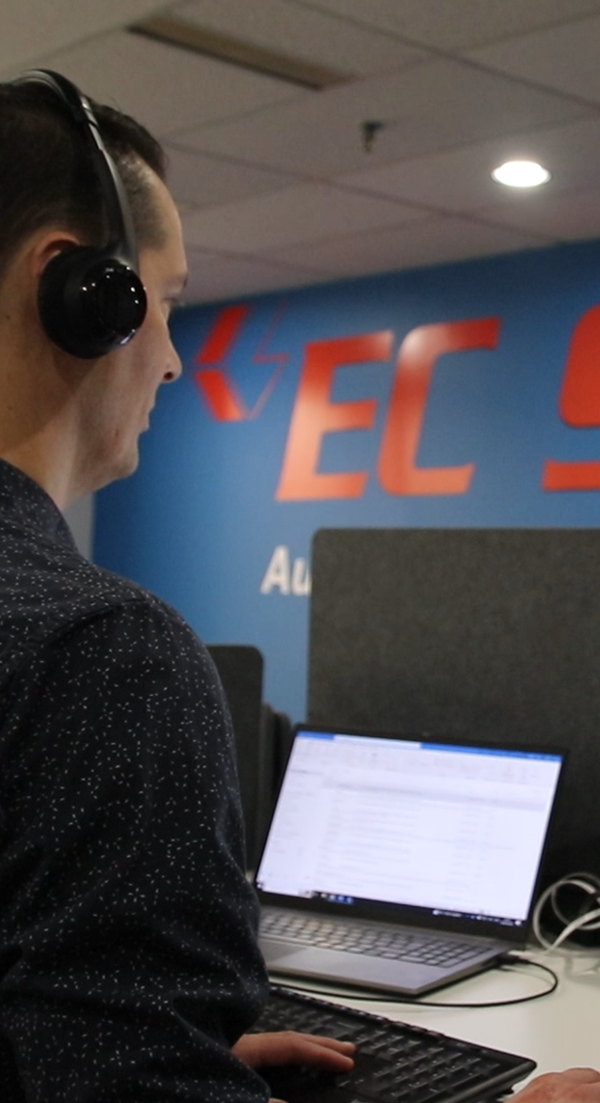 To Sum Up, How to Choose an
ERP for My Business?
We could write an entire book on the ERP selection process. We aimed to give you the ultimate guide to understanding what the selection process requires. Our ERP experts want nothing more than to simplify your business by giving you all the tools you need to succeed.
For personalized support in implementing an ERP system, trust the ERP specialists at EC Solutions. We'll help you see things more clearly and choose the right system and modules for your business. 
Contact Our Experts
Our certified experts will be happy to discuss your objectives, answer your questions and advise you in the execution of your technology project. We favor a consultative approach to ensure that you have all the information you need to make the best decisions for your needs.
Address
3200, Highway Laval West
Laval (Quebec), H7T 2H6
Request a Call Back
If you'd like to talk to our consulting team, contact us via the form and we'll get back to you shortly.