Rotobec specializes in manufacturing heavy machinery and handling equipment for the forestry industry. This means they are subject to rigorous manufacturing standards and must manage numerous complex processes. 
To meet their many needs and support their growth, Rotobec needed to innovate. After 25 years of using the same resource management and planning software, it became clear that it was time to modernize their business management solutions to keep up with market changes and ensure successful growth. 
Discover all details of the successful, customized implementation of Epicor Kinetic ERP by EC Solutions. 
Rotobec: a Company in Constant Evolution
Founded in 1975 in Sainte-Justine, Quebec, Rotobec is a family-owned business specializing in material handling equipment and hydraulic rotation systems for the forestry industry. Rotobec uses the most advanced technologies to provide the most robust material handling equipment on the market. Most of the equipment components are designed and manufactured in its Quebec and New Hampshire plants. 
Over the years, Rotobec has expanded its activities to the steel recycling, waste handling, bulk material handling and railway industries. Rotobec helps businesses improve operational effectiveness and reduce downtime.  
Through its extensive network of distributors and agents, Rotobec is constantly growing. Today, thousands of customers in over 40 countries worldwide trust Rotobec. 

Data Sheet for Rotobec ERP Project
Enterprise:

Rotobec

 

Location:

Sainte-Justine, Quebec

 

Industry:

Material handling equipment manufacturing

 

Objectives:

Real time production monitoring & tracking, data extraction (statistics, sales forecasting, purchasing history, etc.), easier communication between 5 locations, efficient production & resource capacity planning, simplifying overall management operations. 

 
Epicor ERP, installed and implemented by EC Solutions, met our many needs and translated into considerable improvements for Rotobec's management as a whole. As such, management was better able to keep up with market developments and ensure the success of the company's growth.

—Jérôme Poulin, Rotobec IT Coordinator 
Rotobec's Business Management Challenges
Rotobec had been using the same management software for the last 25 years. Given its sustained growth, it needed more efficient and advanced software to manage its operations better. Real-time production monitoring in the old system was impossible, and data extraction was harrowing (statistics and sales predictions, purchasing history, etc.). Furthermore, communication between the different locations was not done in real time. 
The former software used by Rotobec did not allow for efficient production or resource capacity planning, which sometimes led to delays. The management process as a whole was not fast enough and was not fully computerized.  
For example, when new orders came in, order priority was established manually. Personnel had to reorganize printed purchase orders, which increased the risk of compromising data integrity due to manual data entry. Additionally, the old system had a very limited open database.
The Complexity of Rotobec's ERP Project
Rotobec has five facilities: a plant in Sainte-Justine, one in New Hampshire and a third plant under construction in the United States, as well as an office in British Columbia and an office in Texas. To ensure the successful launch of Kinetic ERP, we split up the implementation process. Instead of deploying across all sites simultaneously, our experts carried out a customized implementation in several phases. 
EC Solutions prioritized the implementation of the financial modules in Kelowna, B.C. since it is the smallest site. Once everything was functional, we activated the new system in New Hampshire, a larger distribution centre than the one in Kelowna.  
Today, the New Hampshire facility also manufactures equipment. As for the Sainte-Justine factory, being the parent company, it was last on the list since it involved many departments and complex processes impacted by the new ERP system.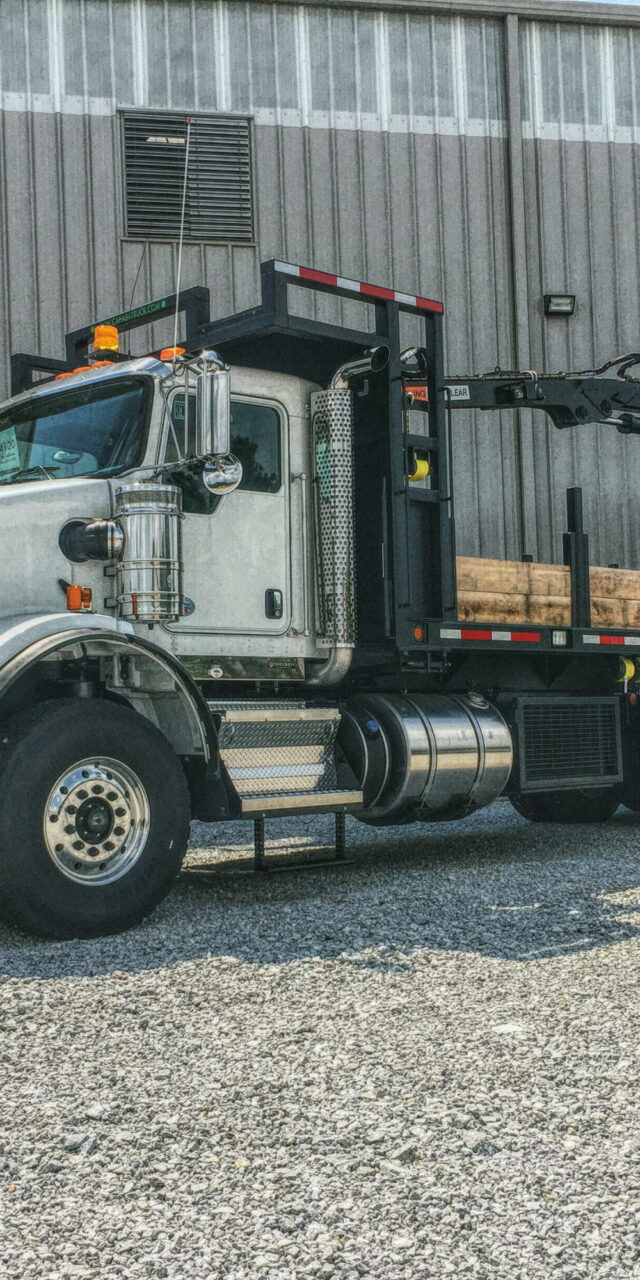 Multi-Phased ERP Implementation
to Ensure a Successful Project
We aimed to make the transition as fluid, flexible and straightforward as possible for Rotobec's various teams. After 25 years of using the same software, making this digital transformation as easy as possible for the different departments was imperative.  
The transition for this implementation was thus executed in several phases over three years. During this period, EC Solutions and Rotobec regularly collaborated to successfully deploy an ERP system that would cover all their needs. 
The first phase included the integration of the sales orders from the legacy system being transferred to Epicor ERP. Transactions affecting inventories and invoicing continued to be performed using the legacy software for some time.  
EC Solutions designed automated integration processes between both systems in order to transfer information, avoid duplicating data entries, and risk data transcription errors. Once EC Solutions ensured the proper functioning of adapted and optimized processes configured to fit Rotobec's requirements, we moved on to phase 2 of the implementation project. 
During this phase, the purchasing system was integrated into Epicor. The third and final phase addressed the engineering, supply chain and production-related processes. The smooth transition of all sites and systems spanned over a three-year period. During this period, Rotobec and EC Solutions teams collaborated to ensure that ERP system effectively met Rotobec's needs, while mitigating risks and keeping any operations disturbance to a minimum. 
Processes were reviewed to avoid recreating the old system in the new one. They are now faster and more precise. Among others, EC Solutions integrated a functionality in Epicor in order for Rotobec to manage program numbers. It allows us to see if a machine is configured correctly for the piece it must produce by attributing the right program number to it. EC Solutions developed this unique function from scratch.

—Jérôme Poulin, Rotobec IT Coordinator 
For questions about customizing Epicor Kinetic to your business, contact our experts. Our Epicor certified ERP consultants will guide you and help you find the modules that will transform and improve all your processes.
Contact Our Experts
Our certified experts will be happy to discuss your objectives, answer your questions and advise you in the execution of your technology project. We favor a consultative approach to ensure that you have all the information you need to make the best decisions for your needs.
Address
3200, Highway Laval West
Laval (Quebec), H7T 2H6
Request a Call Back
If you'd like to talk to our consulting team, contact us via the form and we'll get back to you shortly.