The choice of Epicor Prophet 21 ERP software was the subject of an elaborate internal selection process. After all, Gray Électrique had a number of optimization needs that only a truly advanced ERP package such as P21 could meet. 
As a logical extension to the previous business management software, with its similar modules and procedures, Epicor P21 met a practical user need and simplified the migration to a new system. 
Gray Électrique: An ISO 9001 Certified
Company Since 1996
David Mendel and his son Arthur Mendel, a pair of ingenious entrepreneurs, launched Gray Électrique in 1942. Their distribution company specializes in the electric supplies sector and collaborates with a broad range of well-known manufacturers. 
Furthermore, Gray Électrique is a member of the largest distribution network in North America (Affiliated Distributors). The company was also granted its ISO 9001 certification in 1996. 

Technical Sheet & Objectives
Company: Gray Électrique 
Location: Montreal 
Industry: Electrical products 
Objectives: 
Facilitating inventory management (inventory carrying cost)

 

Enabling more precise purchasing forecasts

 

Process automation

 

Facilitating decision-making

 

Meeting deadlines

 

Reducing data entry errors

 

Improving and optimizing the dashboard for a more user-friendly interface

 

Centralizing all processes around a single management software for better control

 

Optimizing sales tools, especially with bid processes

 
A Technological Revolution for Gray Électrique and a Profitable Partnership with EC Solutions!
Gray Électrique works closely with EC Solutions, in a "business partner" relationship to meet both clients' and suppliers' expectations of excellence. 
EC Solutions took the time to listen to Gray Électrique's requests and identify their optimization needs before submitting the Epicor P21 upgrade solution. Our mission is always to prioritize our partners' objectives and unlock the full potential of their business. That's why we offer our clients customized solutions tailored to their specific needs. 
In the case of Gray Électrique, the solution was obvious. They needed to quickly find software that would allow them to manage all financial aspects of their operations better. Here's what the founding director of Gray Electric has to say about EC Solutions' upgrade of their ERP software. 
Using real-time calculations of margin fluctuations on deliverables, the system can define more precise data (prices, discounts to be granted). This inevitably generated more sales and required management of higher volumes, which fostered excellent growth opportunities for Gray Électrique, since the improved information systems guaranteed its competitive edge and set it apart from other suppliers.

—David Mentel, Founding Director at Gray Électrique 
Gray Électrique :
A Promising Future and Untapped Resources with Epicor Prophet 21
The development of the solution is, for the most part, an ongoing project as it depends on the company's evolution. However, the extensive upgrade of its Epicor Prophet 21 system was conducted to better position the company to take advantage of new technological opportunities. The success of this upgrade depended on well-planned and orchestrated project management with the help of EC Solutions.  
By stabilizing its internal processes, Gray Electric can push back the limits of use and promote better strategies for its "inventory carrying cost system," its "business rules for ships'n debit on the fly, " and improve its productivity. 
This aligns with the company's vision of providing reliable information, tailored to the needs of customers/suppliers and accessible to managers for the continuous improvement of individual and collective performance required in its industry. 
We firmly believe that we have succeeded in maintaining the quality of our service. And our registration under the new ISO 9001:2015 standards effectively guarantees that our high-calibre service will continue.

—Marc Greenberg, VP–General manager at Gray Électrique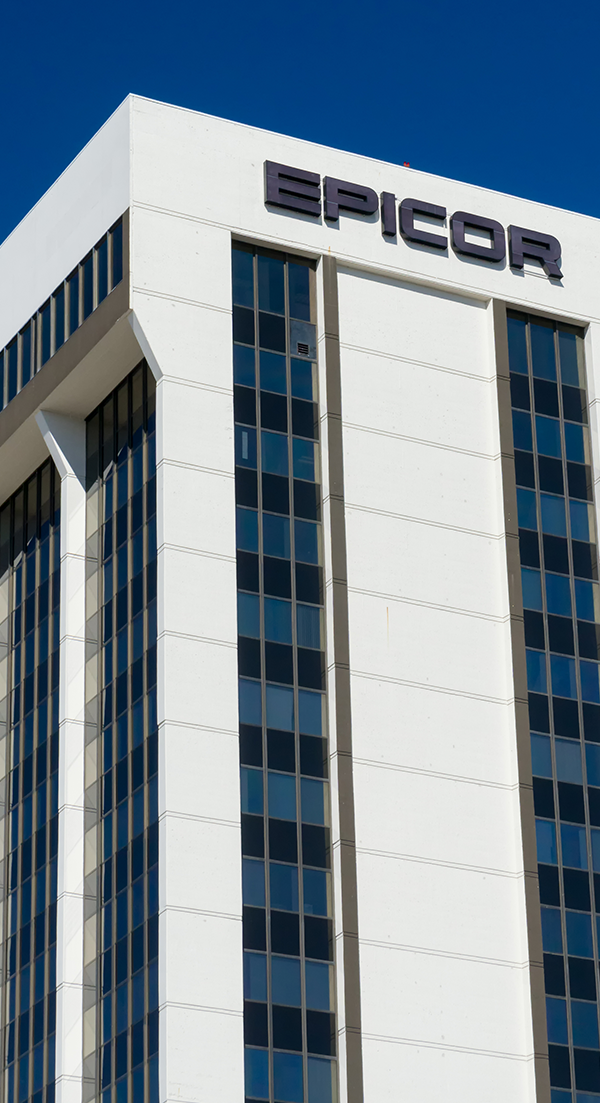 Interested in implementing Epicor P21 in your distribution business? Contact our ERP experts today. We'll take our time to carefully examine your requirements and provide you with the best integrated solutions to drive your business forward. 
Contact Our Experts
Our certified experts will be happy to discuss your objectives, answer your questions and advise you in the execution of your technology project. We favor a consultative approach to ensure that you have all the information you need to make the best decisions for your needs.
Address
3200, Highway Laval West
Laval (Quebec), H7T 2H6
Request a Call Back
If you'd like to talk to our consulting team, contact us via the form and we'll get back to you shortly.