Did you know you can manage the entire customer journeys with Epicor CRM? This advanced CRM software makes it easier for manufacturing and distribution companies to control the execution of their customer relationship processes. All while delivering a high quality, personalized experience.  
Find out all about Epicor's mobile and integrated CRM solutions and start providing your customers with an experience that stands out on every level. 
CRM is short for Customer Relationship Management. When people talk about CRM, they usually refer to a management and traceability tool for a company's sales cycle.   
Implementing a customer management solution is critical to unlocking key performance indicators linked to your customer base. Thanks to a high performance CRM module, customer support and sales managers can elevate their service quality and thus improve overall satisfaction levels—all essential elements for increasing your prospects and promoting customer retention.  
What Is the Epicor
CRM Mobile App?
Epicor sets itself apart by offering 100% customizable ERP solutions, regardless of your industry. The Epicor CRM (Customer Relationship Management System) is software accessible from any smart device.  
In or out of the office, this mobile CRM offers an intuitive dashboard for all users. This CRM software is a must have for simplifying the work of your sales and customer service teams.  
Furthermore, the CRM module integrates easily with all Epicor solutions, such as Epicor Kinetic for manufacturers and Epicor Prophet 21 for the distribution industry.  
Features Included in the Epicor Kinetic ERP CRM and P21 CRM Modules
Among the most interesting features of the Epicor CRM module are the following options: 
Contact Management 

 

Sales and marketing CRM solutions (email marketing automation, free trials, etc.)

 

Lead and opportunity tracking 

 

Project management 

 

Mobile CRM platform 

 

Easy integration with multiple CRM solutions such as Salesforce.com®.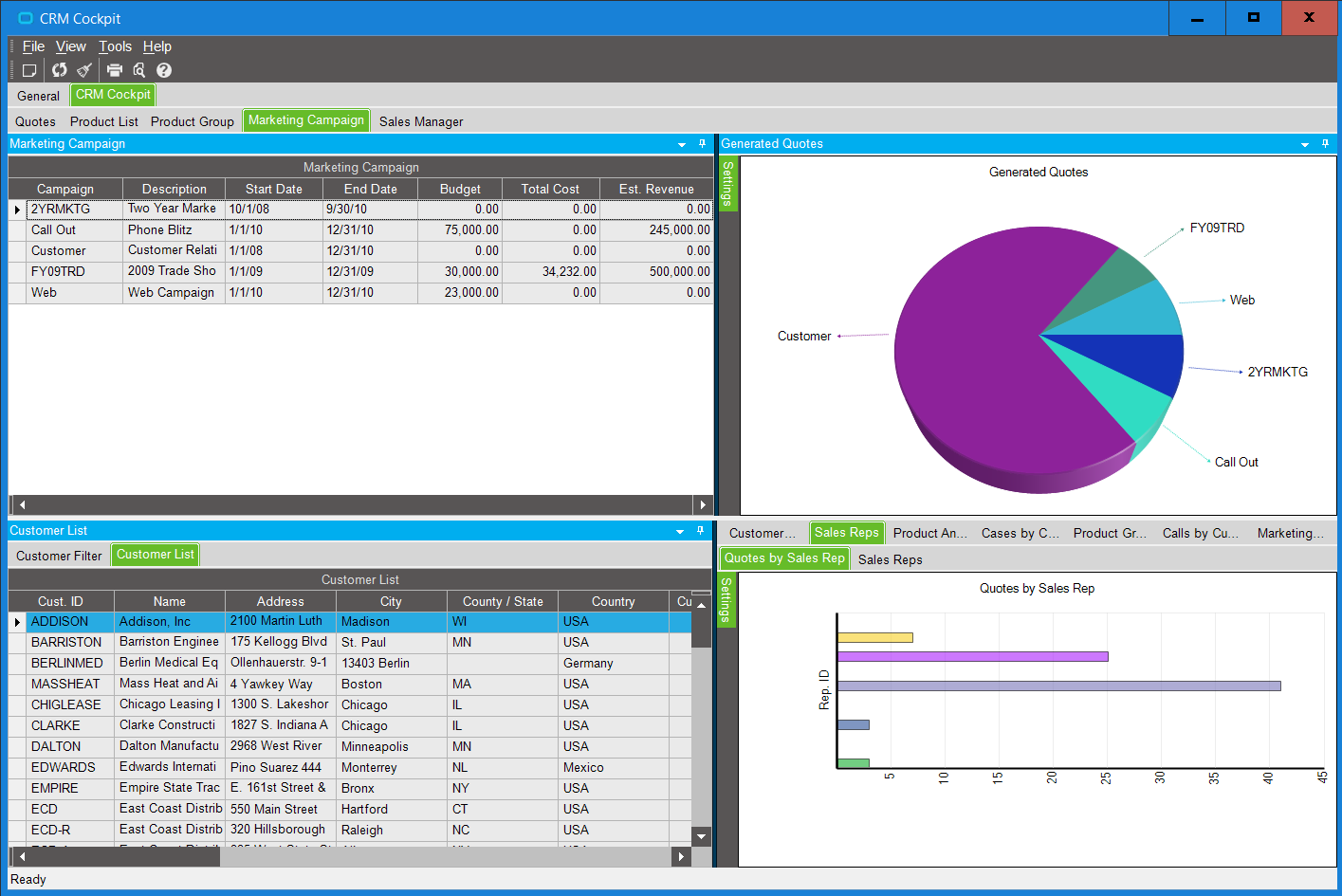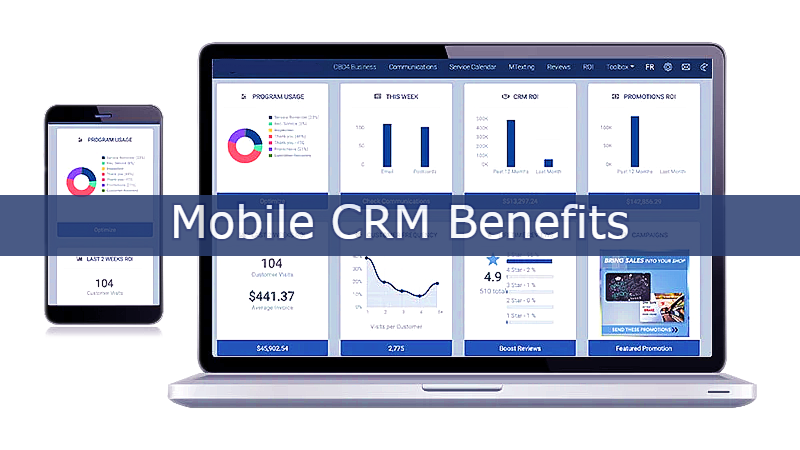 The Benefits of Epicor Mobile CRM Tool
Why integrate a tailored mobile CRM tool with your ERP software? Discover all the benefits of cloud based CRM to improve your sales, marketing, and customer relations processes.  
Managing Customers and Contact Lists from Your Mobile Device
Manage all your suppliers', customers' and vendors' contact details from any mobile device. Every sales rep or team member has access to accurate and real time customer data.   
It has never been easier to connect with customers and make your sales teams more effective, even offline, than with Epicor CRM. Email, telephone, social media—and unlimited notes for all your interactions. This makes it much easier to identify at-risk customers and retain them.  
You can also access detailed customer traceability information to create fully configurable account hierarchies.  
Submission Management, from Prospect to Order
Easily convert prospects and opportunities into customers by targeting the best initiatives to increase your sales. Develop a user defined sales structure, sales pipeline stages and quotas. 
You can also get more accurate sales forecasts thanks to categories and territories, and analysis of quotas and forecasts at each level—all within a single, intuitive interface.  
Automate Certain Work Processes in the Office or on the Go
Automation is a necessary choice for companies that want to scale their operations. A customized Epicor CRM mobile solution is an ideal way to streamline processes such as:  
Overall acceleration of the supply chain to gain a competitive advantage  
Improving profitability through cost reduction and efficient coordination between raw materials and finished goods delivery  
Improving the customer experience by using a customer information-centric approach to meet expectations in terms of information accuracy, inventory, product delivery and service.  
Complete visibility of workflows to better support your sales process  
Record calls and emails, notes, to do lists and appointments  
Stay in control, wherever you are, with CRM software configured to your needs and objectives. 
Epicor ERP CRM Solution: The Best CRM Software for Manufacturers and Distributors
For big and small businesses working with an Epicor solution, Epicor's mobile CRM module is the add-on you need to supercharge your customer relationships. Don't hesitate to contact an ERP expert at EC Solutions to find out how to integrate the Epicor CRM module into your enterprise resource planning system.   
Do All Epicor ERP Solutions support CRM Integration?
Epicor CRM seamlessly integrates with all ERP packages, such as Kinetic and P21. 
How Expensive Is a CRM Module with Epicor?
It all depends on your configuration and customization needs. For a fair Epicor price, don't hesitate to contact EC Solutions. 
How to Choose the Right CRM System?
Start by defining your needs and objectives, then choose a trustworthy brand. Epicor is recognized globally for its effectiveness and is used by over a thousand companies in more than 150 countries. These advanced software solutions were designed to meet the specific needs of the distribution and manufacturing industries. 
Where to Find Epicor CRM Training?
If you need help maximizing the potential of your CRM solution, a certified partner like EC Solutions can help. Contact us for CRM software training adapted to your team members' technological level. 
Contact us today if you have any questions about the Epicor CRM solution or would like to integrate it with your Epicor ERP software. Our expert integrators will help you configure and customize your solution for maximum benefits.  
Contact Our Experts
Our certified experts will be happy to discuss your objectives, answer your questions and advise you in the execution of your technology project. We favor a consultative approach to ensure that you have all the information you need to make the best decisions for your needs.
Address
3200, Highway Laval West
Laval (Quebec), H7T 2H6
Request a Call Back
If you'd like to talk to our consulting team, contact us via the form and we'll get back to you shortly.