The use of distribution ERP software is key to ensuring sound management of business processes. Project management software also make the difference between a good distributor and one that experiences problems and slowdowns daily. 
The reality is that distributors must be efficient to deliver an excellent supplier and customer experience. With cloud based management solutions, you can now perform tasks for a number of business functions. From streamlining operations to automating processes, implementing an ERP is the best solution for distribution businesses. 
Discover these software's role and learn about the benefits of real time data in ERP for distribution.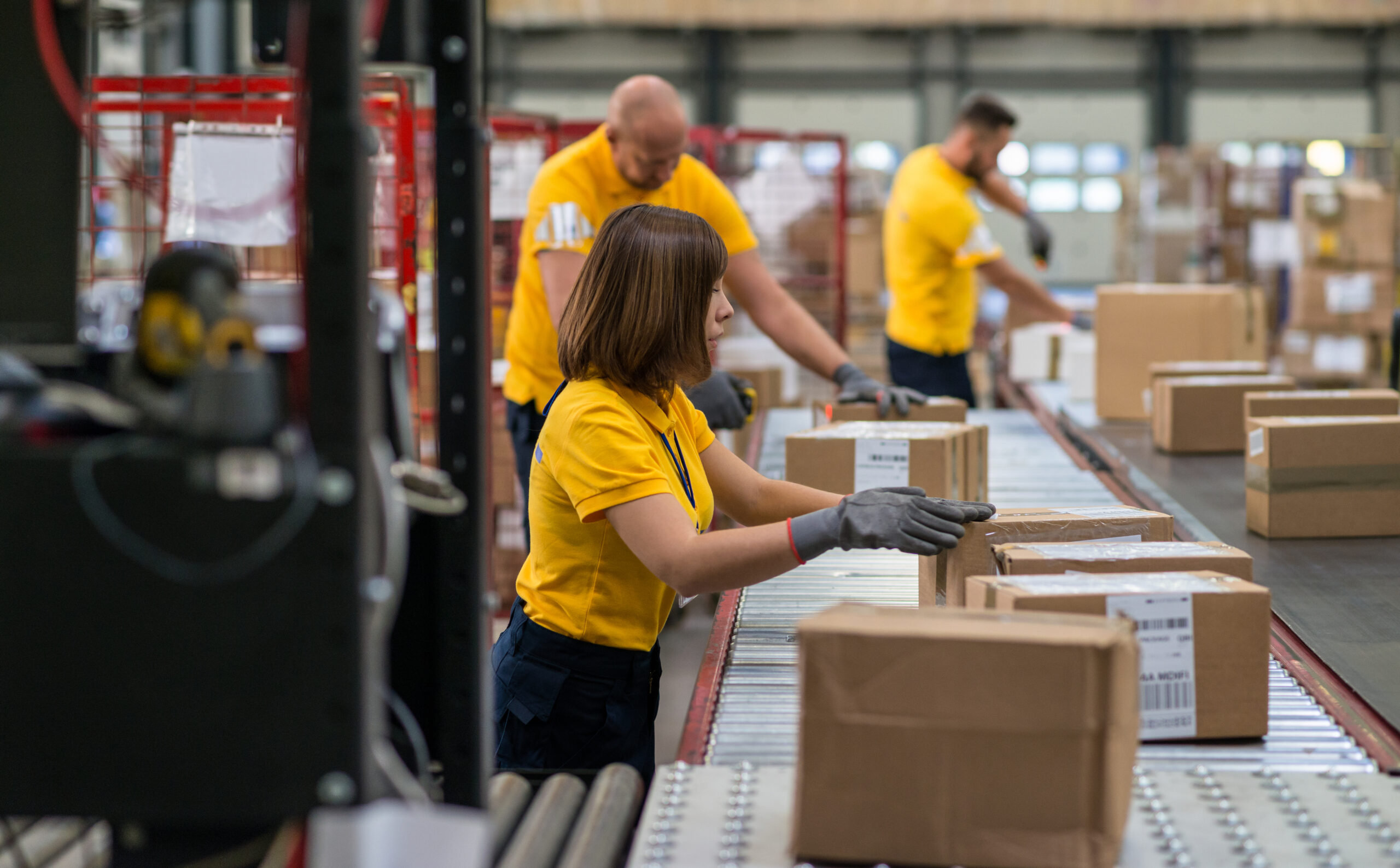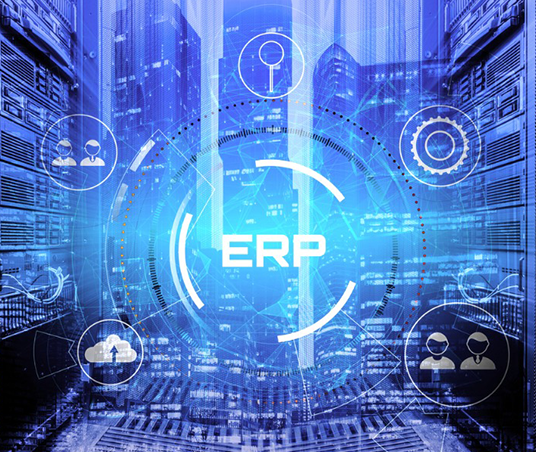 What Does ERP
Mean for the Distribution Industry?
Do you want to know what ERP (enterprise resource planning systems) are? First, it's good to know that these systems have several names. For example, you may have heard of them as: 
Information management system (IMS)

 

Integrated business software

 

Process management solution

 

And many more.

 
These leading edge business solutions are increasingly prevalent in various types of industries nowadays. Distribution businesses are no exception! 
How ERP helps distribution businesses?
Distribution companies can manage all their activities using a single commercial ERP software. A single location collects all company information, increasing productivity and profitability.  
Enterprise resource planning (ERP) systems also automate repetitive or complex warehouse operations. They allow inventory managers to reduce the risk of human error associated with manual entry. Whatever the challenges of implementing ERP in distribution, the benefits far outweigh the negatives.
Wholesale and Distribution Management: ERP Implementation Best Practices and Features
Contrarily to traditional ERP, the best ERP software are always fully customizable. Working with an expert ERP consulting team also ensures that you get a solution fully aligned with your organization's needs and objectives. 
Among the most practical ERP modules, here are those that help distributors stand out: 
Warehouse and inventory management and order management (avoid stock shortage)

 

Supply chain management (real time tracking of raw materials and finished products)

 

Resource planning (workforce, materials, and capacity)

 

Purchasing and sales orders and vendor management (shipment tracking and merchandise returns)

 

Customer relationship management (CRM: customer information, orders, and billing)

 

Quality assurance (finished product quality and compliance with the customer's requirements)

 

Financial management (transactions, cash flow, financial statement updates) 

 

Compliance management
ERP and Omnichannel Distribution: Beyond CRM
Many distributors limit themselves and their potential by only using a CRM (customer relationship management) software. Although these programs are convenient, they only consider one aspect of your business: the customer relationship. 
For SMEs with minimal management needs, it is sometimes sufficient. However, if your distribution company manages complex or multi site production, using a customized ERP for increasing supply chain visibility is a must. 
Among the notable differences between ERP and CRM is the ability to optimize all your business processes. A distribution ERP software does everything from improving order accuracy to reducing lead times, thus increasing productivity and profitability. 
ERP Benefits for
Distribution Companies
A custom distribution information system simplifies business management by offering enhanced visibility of all business processes. It is a complete, efficient enterprise solution that helps business process optimization.  
This system alone can do the work of three other products: inventory management software, sales management software and distribution software. With the proper distribution ERP system, you can prevent the countless headaches associated with making all these products work together cohesively.  
As an essential ERP tool for efficient management and business growth, a tailor-made business management system is highly beneficial for distribution companies.
User Friendly Dashboards
Real-time ERP updates minimize time waste and provide quick access to accurate information. The ERP software helps implement best business practices through faster access to information and all processes—the result: a more competitive company that can focus on its growth plan. 
Dealing With Constantly Changing Logistical Challenges
INSERT KEYWORD goes beyond your average inventory management with ERP. It uses predictive analytics to anticipate demand. By placing precise orders, distributors eliminate unnecessary expenses or inventory shortages.
A Custom ERP CRM Solution for Your Front Office
Configurable software helps maintain a customer focused sales process, which means the company can customize the solution according to its needs. This leads to improved customer service, which in turn helps build a loyal client base. 
Accessibility and Efficiency of ERP System for Distribution
Companies that use ERP Distribution systems can provide service to their clients from anywhere, using mobile devices (computer, tablet, smartphone). This option could translate to more sales closed since clients' needs can be met in a timely fashion. Tracking sales trends also helps build client loyalty.
How to Choose Your
ERP Distribution Software?
Choosing what ERP software to implement in your business isn't an easy task. You may be looking at distribution industry ERP trends to find the right solution. Warehouses are the scene of tremendous activity, so efficient processes are essential to optimizing profitability and minimizing losses. 
Prophet 21 warehouse management tools provide flexible, real time efficiency and control from receiving through to shipping. P21 enables optimized supply chain management, improved financial control and standardized performance indicators.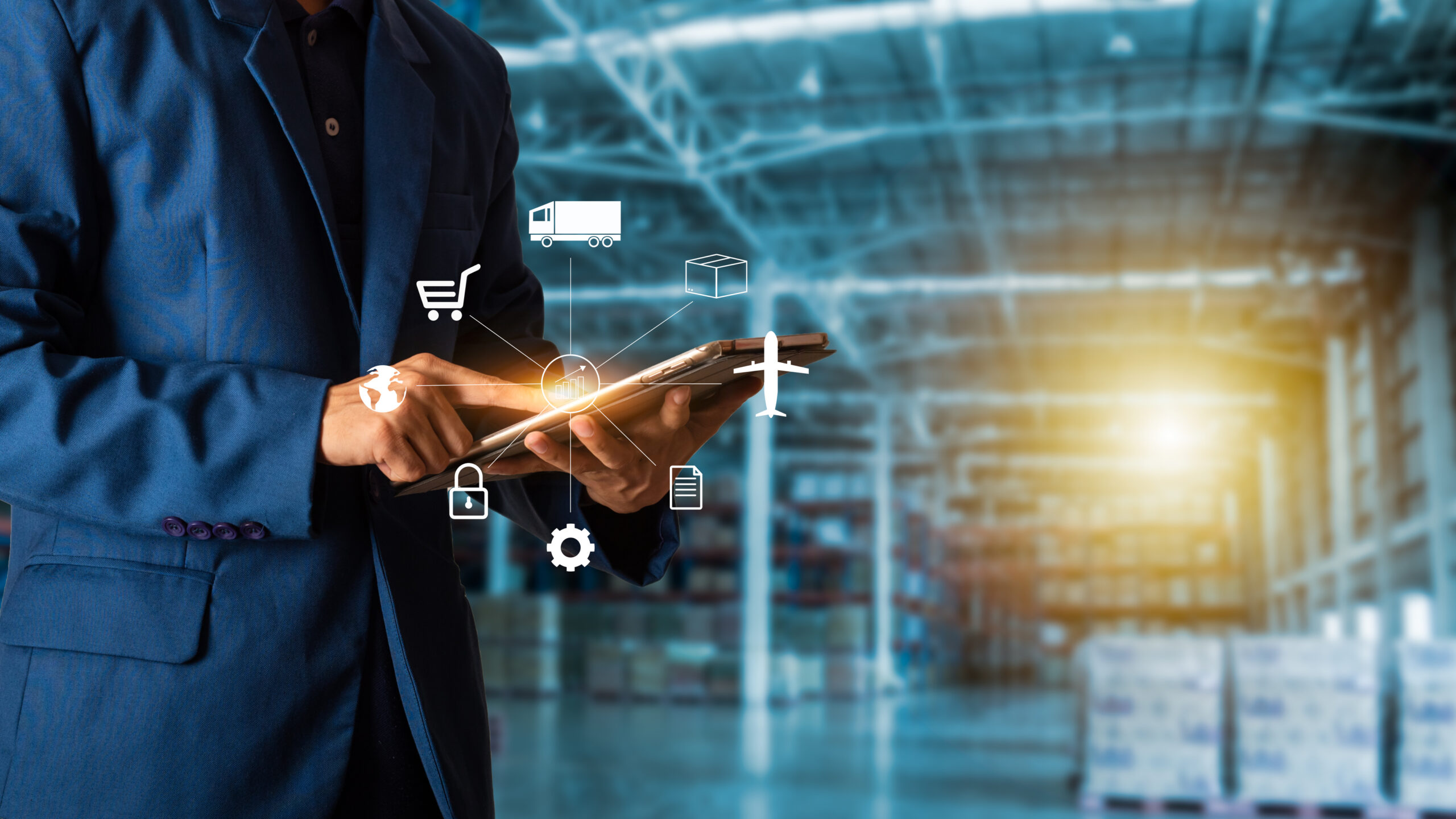 Why Choose Epicor P21 for Distribution?
There are various management software packages, but none are as powerful as Epicor Prophet 21 for distribution. Epicor P21 is a profitable ERP solution for distributors, explicitly designed to meet the needs of the distribution industry.  
Epicor software solutions comprise a unique, state-of-the-art ERP application for managing orders, purchasing, and warehousing. P21 is the accessible and fully integrated cloud ERP system to power your business. 
"Our sales have increased by more than 60 percent in the seven years we've partnered with Epicor, and we plan to stay with them for many more—they've been a major part of our growth."

Barry Reed, President | BR Supply
What Kind of Companies Benefit From Using a Fully Integrated Management System?
Are you a distributor wondering if a custom ERP implementation for distribution is the right solution for your business? Epicor P21 is uniquely positioned to manage the requirements of many distribution companies. This INSERT KEYWORD is particularly efficient in the following industries: 
Electrical equipment  

 

Fasteners 

 

Flooring and tiling 

 

Plumbing 

 

Hydraulic power 

 

Industrial

 

Maintenance and sanitation 

 

Medical supplies 

 

HVAC systems 

 

Pharmaceutical products 

 

Paper and packaging 

 

Oil

 
ERP Price: How Much Does Implementing ERP Solutions for Wholesale Distributors Cost?
There is no fixed price and no one size fits all solution because every business has unique needs and objectives. For a detailed proposal, please get in touch with our certified ERP consultants. We offer you full support for the implementation of your customized information system. 
Have a question about Epicor P21 ERP or starting an ERP project? Trust our Epicor certified team to implement and deploy a fully integrated solution tailored to your business reality. The development and growth of your business are our mission and our pride! 
Contact Our Experts
Our certified experts will be happy to discuss your objectives, answer your questions and advise you in the execution of your technology project. We favor a consultative approach to ensure that you have all the information you need to make the best decisions for your needs.
Address
3200, Highway Laval West
Laval (Quebec), H7T 2H6
Request a Call Back
If you'd like to talk to our consulting team, contact us via the form and we'll get back to you shortly.