Wondering if Epicor ERP solutions are cloud-based? The short answer is yes. The long answer? It depends on your needs and requirements.
Learn all about Epicor systems to choose the solution best suited to your business reality. EC Solutions is happy to help you deploy your customized ERP solutions and configure your systems.
Can an ERP System Be 100% Cloud-Based?
Absolutely. Some ERP software solutions, such as Epicor Kinetic and P21, offer ERP implementation in Software as a Service (SaaS) mode. A SaaS ERP system is fully hosted in the cloud and managed by your service provider.
Epicor goes even further, offering tailor-made ERP solutions deployed in different modes to accommodate the varied needs of their customers.
Discover more about these deployments from the enterprise resource planning implementation and customization specialists at EC Solutions.
What Are the Three Kinds of ERP Solutions?
Cloud ERP software is not the only option offered by Epicor. In fact, Epicor is a company offering solutions that meet all the needs of the manufacturing industry. Even companies with complex standards and regulations can benefit from implementing an Epicor system.
Let's take a look at the three types of solutions available on the market.
Cloud ERP (SaaS Solution)
Cloud computing is becoming increasingly popular with manufacturers, and for good reason. Flexibility, mobility and cost savings are just some of the benefits of cloud ERP software.
Imagine being able to reduce the workload on your human resources so they can focus their efforts where they'll have the most impact. By choosing SaaS ERP solutions, your cloud services provider takes care of the implementation and upgrades for you.
Your company benefits from:
Increased productivity
Lower costs
Continuous updating of your system
A competitive edge in modern technology and ERP systems
Furthermore, Epicor's cloud-based software solutions are scalable. As your business develops, Epicor systems support your growth. All you need to do is choose a partner you can trust to ensure the smooth development of your solution.
The main difference between cloud and on-premise systems lies in the cloud type. A cloud system is a public cloud managed by your service provider, while an on-premise system is a private cloud. Each of these systems has its benefits and drawbacks.
When companies must choose between cloud and on-premise ERP, it's mainly for reasons of data storage security and regulations. With on-premise, your big data is located on the company's operating systems.
It's more secure, but the responsibility for protecting the sensitive data rests entirely on your organization's shoulders. As for the cloud system, the burden is shared between you and the service provider.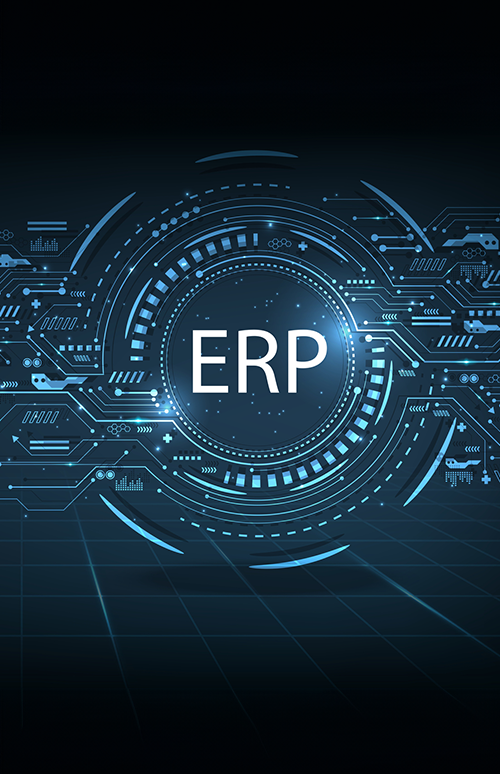 There's also a third option, called the hybrid cloud system, where you host the ERP locally and partly in the cloud. This option is more complex to implement but is still possible with Epicor.
What Is the System Type of Epicor ERP Solutions: Cloud, Local or Hybrid?
Epicor solutions are mainly offered in the cloud, in SaaS mode, and managed by your service provider. However, they are also available for local or hybrid deployment.
We invite you to open this discussion with one of our ERP consultants to determine which solution is best for your organization.
Please get in touch with our ERP specialists if you have any questions about Epicor ERP cloud-based solutions or would like a consultation. They'll put their knowledge at your disposal and help you make the right choice to ensure successful business development.
Contact Our Experts
Our certified experts will be happy to discuss your objectives, answer your questions and advise you in the execution of your technology project. We favor a consultative approach to ensure that you have all the information you need to make the best decisions for your needs.
Address
3200, Highway Laval West
Laval (Quebec), H7T 2H6
Request a Call Back
If you'd like to talk to our consulting team, contact us via the form and we'll get back to you shortly.