Cloud solutions are all the rage, and cloud ERP solutions for businesses are no stranger to this trend. Many companies opt for a complete digital transformation to achieve their Industry 4.0 objectives.  
In an age when speed is synonymous with productivity and profitability, it is increasingly urgent for businesses to deploy systems that boost individual and overall performance. Hence the strong interest in cloud computing solutions.  
If you're a manager looking for a 360° business optimization solution, you're sure to find what you're looking for with Epicor ERP software and the cloud. Find out all about these revolutionary integrated management solutions and why an increasing number of companies are switching to cloud ERP systems.  
Cloud vs. On Premises
ERP: Why Are Companies Turning to the Cloud?
Lately, there are many buzzwords around cloud and software as a service. Perhaps you're trying to understand what deploying a cloud ERP solution can do for your organization. 
If this is where you stand, find out about the main differences between the different deployment models.  
How to Choose an ERP System: The 3 Types of Cloud Services
An ERP (enterprise resource planning) system is business process management software. There are currently three different ERP solutions:    
On site ERP, implemented at the core of your business information system 

 

Hybrid cloud, a mix between on site software and cloud 

 

Cloud (100% digital) 

 
To determine which ERP implementation is best suited to your business, you simply need to define your needs. For some companies, the level of security offered by a local information system is the best solution. They are efficient for small businesses with minimal management or optimization requirements.  
However, the benefits of a private cloud ERP become undeniable for businesses with greater needs or with complex business processes. In that case, more advanced ERP software is a must. Find out below why a cloud management software package is more compatible with the realities of modern businesses. 
Are There Any Risks Associated with Storing Data in the Cloud ERP?
If you opt for a public cloud system, your data center security may fall short of expectations. However, by working with professional cloud ERP vendors and deploying a secure system, your data will benefit from superior protection.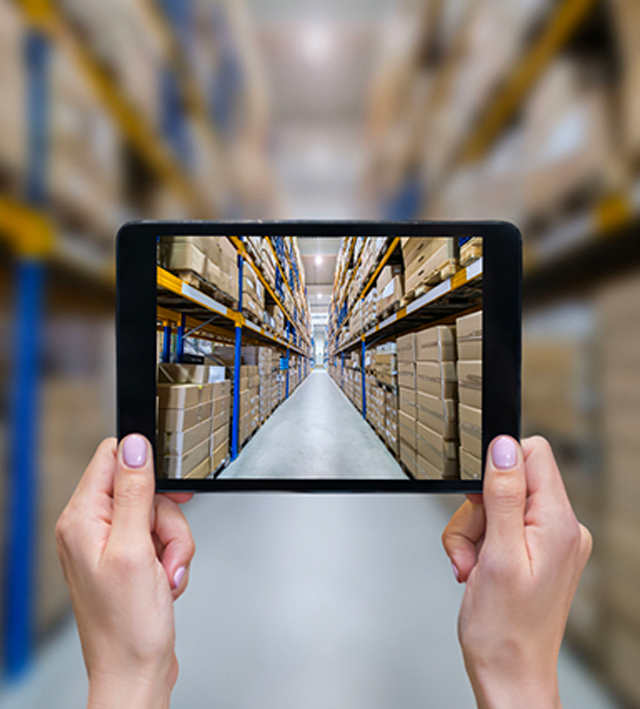 Cloud ERP: The Ultimate Solution for Businesses of All Sizes
Regardless of the scale of your operations, an Epicor ERP enterprise cloud solution is the best option. A cloud suite offers undeniable competitive benefits. These solutions are practical regarding process management, data processing, data security and overall accessibility.  
Why choose Epicor as your cloud provider? Epicor's cloud management software is internationally recognized for its effectiveness and adaptability. Whether you're in manufacturing or distribution, Epicor offers secure cloud management software tailored to your needs and objectives.  
In addition, with an implementation partner like EC Solutions, you can configure and deploy a solution that meets all your needs. Don't hesitate to contact our ERP consultants to determine the best cloud for your business.  
What Are the Benefits of Migrating to Epicor ERP Cloud for Businesses?
Are you looking to upgrade your ERP system to a cloud solution for SMEs? Discover all the advantages of an ERP system deployed in the cloud. 
The Effectiveness of Cloud ERP Deployment
An ERP system deployed in the cloud means that all your resources can work together in real time, which means you can focus on your core business:  
Increase business agility, Improve implementation and deployment speed, Enable faster delivery of new functionality, Support business innovation with new capabilities, Superior data protection, Greater secure accessibility  
Reduce Infrastructure Costs
Let's begin with the obvious. While upfront costs may be higher, you no longer have to invest in servers, databases or backup systems or even pay the electricity bill to power all these systems. By opting for a cloud information system, you'll reduce your infrastructure costs.  
Improving Communication Internally, Between Organizations, and with Partners and Customers
Hosting your system in the cloud simplifies access to your system and data. You can determine who has access to which information with multi tenant profiles and different security levels. 
In this way, you streamline internal and inter-company communications and those with your partners, suppliers and customers. Users can access your information at any time from any smart device. 
Boost Productivity with Mobility, an Undeniable Advantage in the Era of Speed
Do you have managers often on the road or out of the office? Access to real-time data is a crucial advantage for modern businesses. With the cloud, all your teams need is an internet connection. 
Thanks to your cloud environment, they have access to the information they need to do their jobs, even when they're on the move. 
Mobility is an excellent way of increasing productivity and, at the same time, profitability. 
Discover what Epicor, the best ERP vendor, has to say about its revolutionary cloud system! 
Contact EC Solutions to Upgrade your
Epicor ERP Systems
Benefit from the latest updates by opting for cloud hosting. Your IT teams can prioritize your strategic projects instead of overseeing your system's infrastructure.    
Contact Our Experts
Our certified experts will be happy to discuss your objectives, answer your questions and advise you in the execution of your technology project. We favor a consultative approach to ensure that you have all the information you need to make the best decisions for your needs.
Address
3200, Highway Laval West
Laval (Quebec), H7T 2H6
Request a Call Back
If you'd like to talk to our consulting team, contact us via the form and we'll get back to you shortly.