More and more manufacturers are asking the same questions; what is (MES) manufacturing execution system, and do I need one? In the manufacturing industry, staying ahead of the competition can be tricky. It is therefore essential to use state-of-the-art manufacturing process management tools to stand out.  
If you are wondering about the usefulness of an MES solution, it is because you already have or are considering the purchase of an enterprise resource planning (ERP) system. ERP systems are indeed incredibly beneficial for both small and large companies. They are usually the starting point for manufacturers embarking on a digital journey and developing continuous improvement initiatives. 
For many, this step is enough to see their business flourish. However, what about manufacturers with complex standards or multi site operations? Find out all about these software and how an MES integration can bring your business to the next level.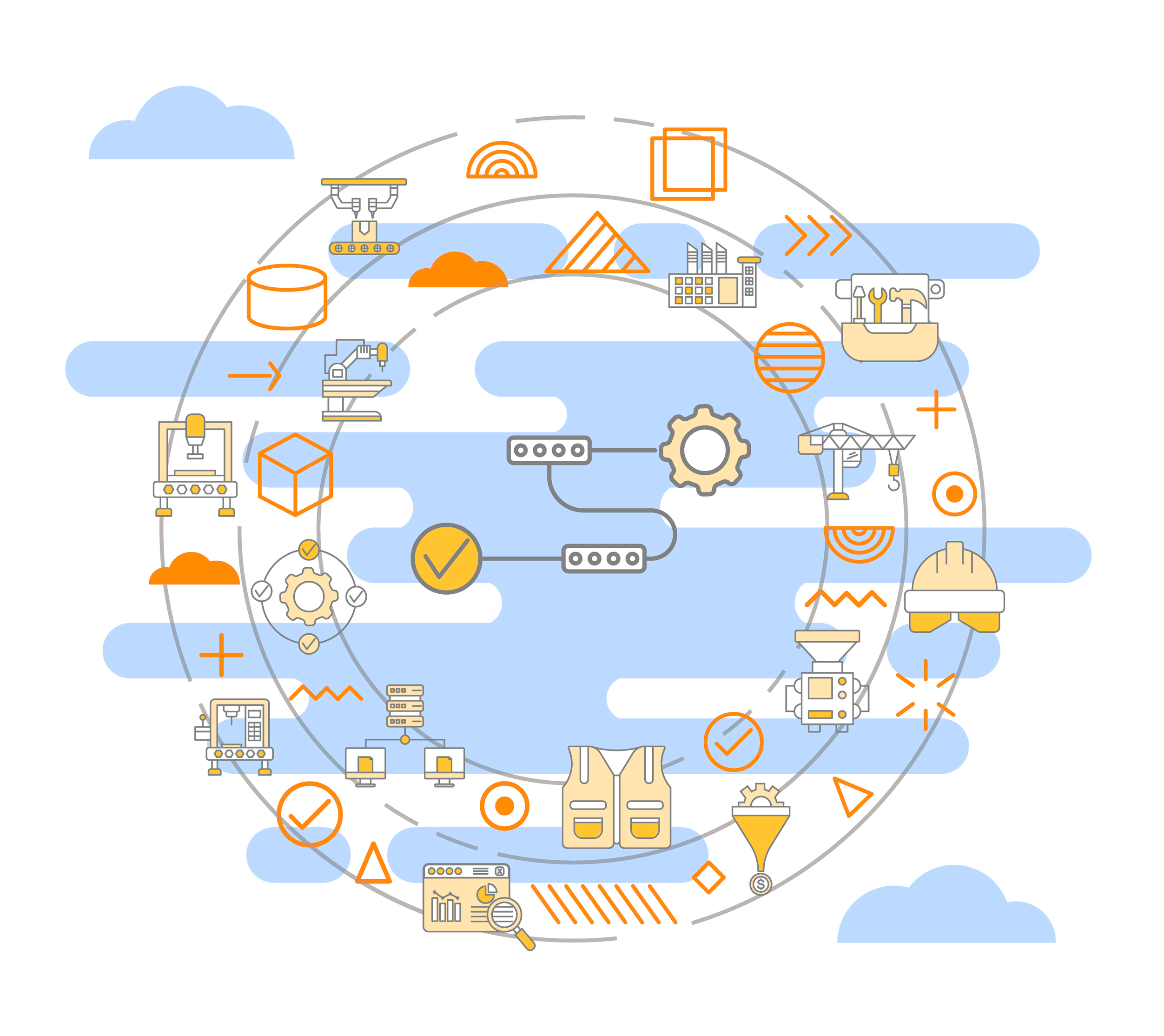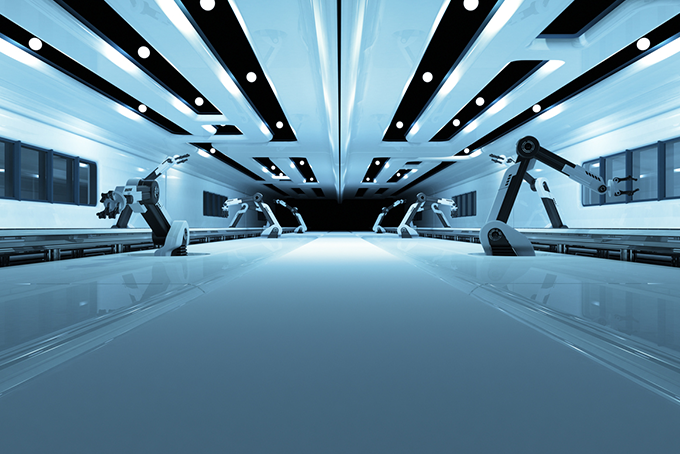 What is the
difference between ERP and MES?
ERPs are manufacturing enterprise solutions that automate core business processes, plan, budget, and predict all your organization's financial reports. You can also use them to solve your supply chain issues and get acute key performance indicators (KPIs) of your plant floor. In turn, these production data allow you to make quick and informed decisions for your business. 
However, an ERP for manufacturing is just the beginning, and an MES system is a slightly more advanced solution. The manufacturing process is complex and requires a powerful platform to ensure all procedures are executed in a controlled manner. Manufacturing process control systems, such as Epicor's, collect, integrate, and analyze the data of your factory floor from raw materials order to the finished product. 
What does MES stand for? It is the acronym for manufacturing execution system. If the best ERP software are great for most companies in the manufacturing industry, an advanced MES is the ultimate way to stand out as an industry leader. 
A production execution software such as Epicor's Advanced MES is designed solely for manufacturing businesses. It integrates the shop floor (production process, machinery, etc.) with your business processes (logistics, supply chain, etc.). MES supersizes your backend operations and provides the missing binoculars for a clear view of global manufacturing operation, including a machine execution system. 
How Does It Work and What Is the Function of MES?
The mechanics behind ERP and MES systems are simple, but their implementation is not. That is why you should always contact an expert team to implement your MES ERP software solutions. 
The best MES Software tracks the entire production lifecycle with real time—and highly accurate—data from the customer order until the delivery stage. For example, when the operation begins with cutting metal for a desk to work in progress (WIP) to the delivery at an office building, a manufacturing execution system supplies clear and concise information on each phase.  
So, what is MES, if not the most powerful tool for understanding, optimizing, and making strategic decisions?  
Manufacturing companies specializing in products made-to-order, engineer-to-order, or configure-to-order will benefit from MES since they don't start production until an order has been placed. A functional integration that provides an extra layer between manufacturing ERP software and the controlled processes on the factory floor is critical for customized orders.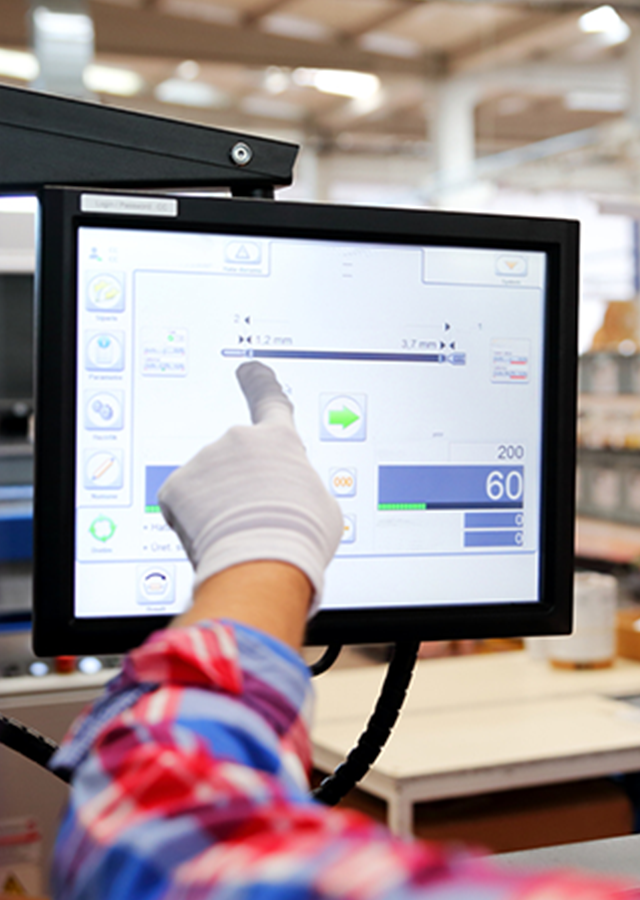 Digital Transformation
in Manufacturing MES Benefits
Nothing is better than real time production monitoring, flexibility, and an optimal outlook on improving manufacturing operations. Let us show you exactly how MES is implemented and how to achieve your business goals faster with ground breaking process management. 
Operations Management
Never fall under the spell of miscommunication again. A comprehensive view of production scheduling orders and routing ensures human errors are avoided, and the team is heading in the same direction.
Shop Floor Control
Forget about getting lost in inaccurate and unusable reports. You'll have complete control over all data between your ERP and shop floor in real time.
Product Tracking and Genealogy
The time for compliance is now. Whether it's raw material order or product assembly, you will have full access to the corresponding manufacturing data.
Reliable Manufacturing Analytics
All the essential business data is right at your fingertips. Should you lose any information? Don't worry; all data is easily recoverable. Not to mention, the ability to consolidate data allows users to calculate KPIs and discover improvements and successes.
Paperless Manufacturing
Throw away all your filing cabinets, folders, and papers. It's over. Simply provide your users with the necessary access to all the information. Instructions, drawings, and notes are available within the system. This also ensures efficient tracking for all resources and statuses throughout the process.
Overall Equipment Effectiveness (OEE) and Automated Production Management
Stay up to date with machine maintenance and put unnecessary interruptions in the past, all while keeping up with production traceability.
Labour and Quality Control in MES
The idea of having the right people in the right place is often overlooked. With MES, you can ensure your employees are where they need to be throughout the processes. You will also be able to manage the improved product requirements and the quality of each process simultaneously.
"Epicor recognized as an MES leader in the plastics and rubber category"

According to ARC Advisory Research  
How MES Can Be
Integrated with ERP to Boost Business Growth
While both MES and ERP are manufacturing enterprise solutions, they're entirely different platforms that complement each other, especially in manufacturing production. It is also possible to work only with an ERP or an MES; it depends on your business needs.  
A local mom and pop store would not need an MES solution as their supply and demand and profitability are just not enough to justify a new system. 
What about large companies with multiple locations or managing complex plant floor operations? Can they track viable data from production to finished goods? Or are they losing profitability due to unknown circumstances? A complete understanding of what occurs on the plant floor optimizes production. It also allows executives to make decisions at the drop of a hat, ultimately facilitating the company's growth and scalability. 
Which Industries Use MES?
There are many ERP providers on the market, and they are typically suitable for most, if not all industries. Depending on your organization's goals, you can add integrations and customization options that better suit your industry vertical.  
These are some of the manufacturing industries that stand to gain from finding out what is MES. 
Aerospace

 

Fabricated Metal

 

Furniture & Fixtures

 

Industrial Machinery

 

Automotive

Medical Device

 

And many more.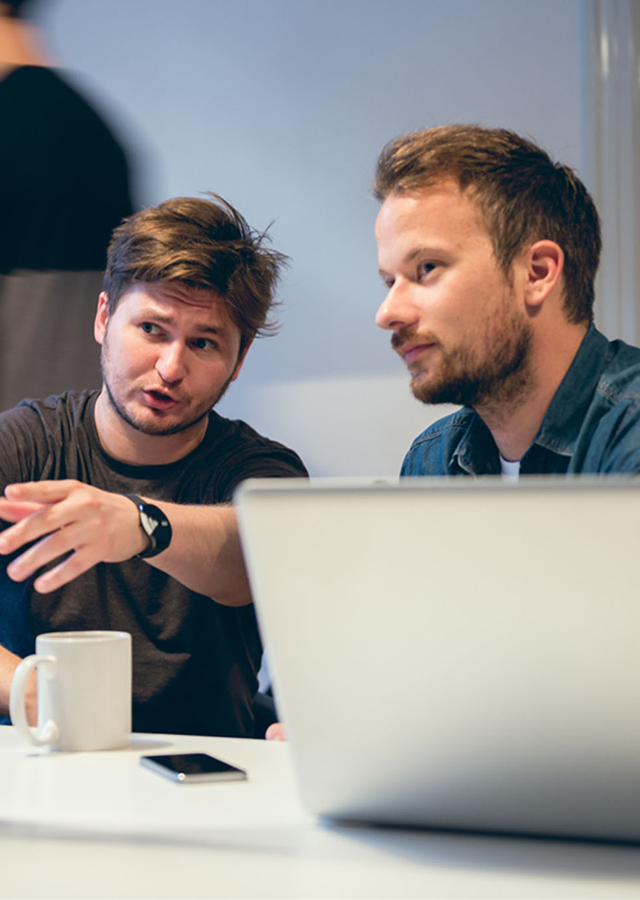 Epicor MES: Advanced Manufacturing Information System. Do You Need It?
As is the case with most software purchases, a company must weigh the pros and cons and conclude: is it worth it? If there's a noticeable gap in your shop floor data collection, we highly recommend an MES Manufacturing Execution System.  
Choosing an ERP is no easy task. A key player, like Epicor Kinetic, is a cloud based ERP solution designed for the manufacturing industry. Throughout the years, they have learned all about the challenges faced by manufacturers and spent time working on the ultimate solution.
FAQ Manufacturing Execution System (MES)
What Does MES Mean?
MES System definition: It is a manufacturing execution system. It is also known as an advanced production management software. These state-of-the-art information systems serve but one purpose: improving operational process management in the manufacturing industry.  
Why MES Integration With ERP?
The integration of a Manufacturing Execution System (MES) is ideal for manufacturing and more specifically for: 
Monitoring and controlling production activities in real time 

 

Collecting production and manufacturing data  

 

Analyzing key performance indicators  

 

Optimizing all manufacturing processes 

 

Improving overall product quality

 
What Types of Businesses Use MES in Manufacturing Industry?
With the evolution of Industry 4.0, most manufacturing companies benefit from implementing an ERP and integrating advanced executing solutions. If you are looking for a manufacturing ERP for furniture, automotive, high technology or plastics and rubber, Epicor MES is the best MES software to get the most out of your processes. 
What Is Ansi ISA-95 Standard?
This standard establishes a framework for integrating production management systems (MES) and higher level systems (ERP). It defines the different components of the MES system architecture, which promotes efficient and consistent communication between the various production processes. The ISA 95 standard also provides guidelines for implementing MES modules to ensure interoperability and compatibility with ERP systems.  
What Is Epicor Advanced MES Manufacturing Software?
Epicor is a leading brand with an impeccable reputation in integrated management software. The advanced Epicor MES system is one of the best business software packages for efficiently managing operational and manufacturing processes. Choosing an Epicor ERP and MES solution guarantees an end-to-end solution that is second to none in the market. 
Why Entrust Your ERP MES Implementation to ERP Experts?
It is critical to consult with specialists to implement custom solutions that meet all your needs. EC Solutions is a certified Epicor partner. We are recognized as a leading provider of ERP services and solutions for manufacturing companies. 
Now that you know what is MES manufacturing execution system, do not hesitate to contact EC Solutions ERP consultants. We'll help you take your business to the next level with the best practices and integrated solutions for manufacturers. Trust our Epicor certified team to take your business to the next level! 
Contact Our Experts
Our certified experts will be happy to discuss your objectives, answer your questions and advise you in the execution of your technology project. We favor a consultative approach to ensure that you have all the information you need to make the best decisions for your needs.
Address
3200, Highway Laval West
Laval (Quebec), H7T 2H6
Request a Call Back
If you'd like to talk to our consulting team, contact us via the form and we'll get back to you shortly.