Companies with complex manufacturing processes and stringent compliance requirements stand to gain a great deal from implementing an ERP system. Cadexair is one such company that recognized the benefits that such a deployment could bring.  
As the need to better serve its customers grew, Cadexair opted for an ERP integration strategy with Epicor Kinetic. Kinetic ERP is a globally known and trusted solution designed to serve the diverse needs of manufacturing companies seamlessly. 
Discover all about Cadexair's digital journey with Epicor's #1 manufacturing software and EC Solutions as their ERP strategic partner and service provider. 

Epicor Kinetic ERP: A Solution for Global
Manufacturers of Commercial Kitchen Ventilation Systems
After spending years managing core operations with an access database system and multiple Excel spreadsheets, their expansion and growth resulted in the need for a more scalable platform. This need to serve their customers better thus led Cadexair to choose Epicor Kinetic, an ERP solution for manufacturing companies.  
Their service and equipment departments suddenly thrived thanks to data consolidation, automated processes, and complete visibility into KPIs. EC Solutions has been there throughout the process, with our ERP experts available to create customized solutions whenever needed. 
Technical Sheet & Objectives
Company: Cadexair 
Location: Varennes, Quebec 
Industry: Commercial kitchens ventilation systems 
Objectives: 
Upgrading management systems to a more scalable platform to accommodate the company's growth

 

Development of a database system and access to real-time data to facilitate decision-making

 

Optimizing manufacturing processes to increase overall productivity and profitability

 

Automation of tedious or repetitive manual interventions to reduce the risk of human error

 

Gain complete visibility of key performance indicators (KPIs)

 

Improve communication between different departments

 

Managing service contracts more efficiently

 

Improve project management and various aspects of production, including operation bill of materials, inventory, and purchase management

 

Meet high quality standards and growing demand for cost-effective solutions from customers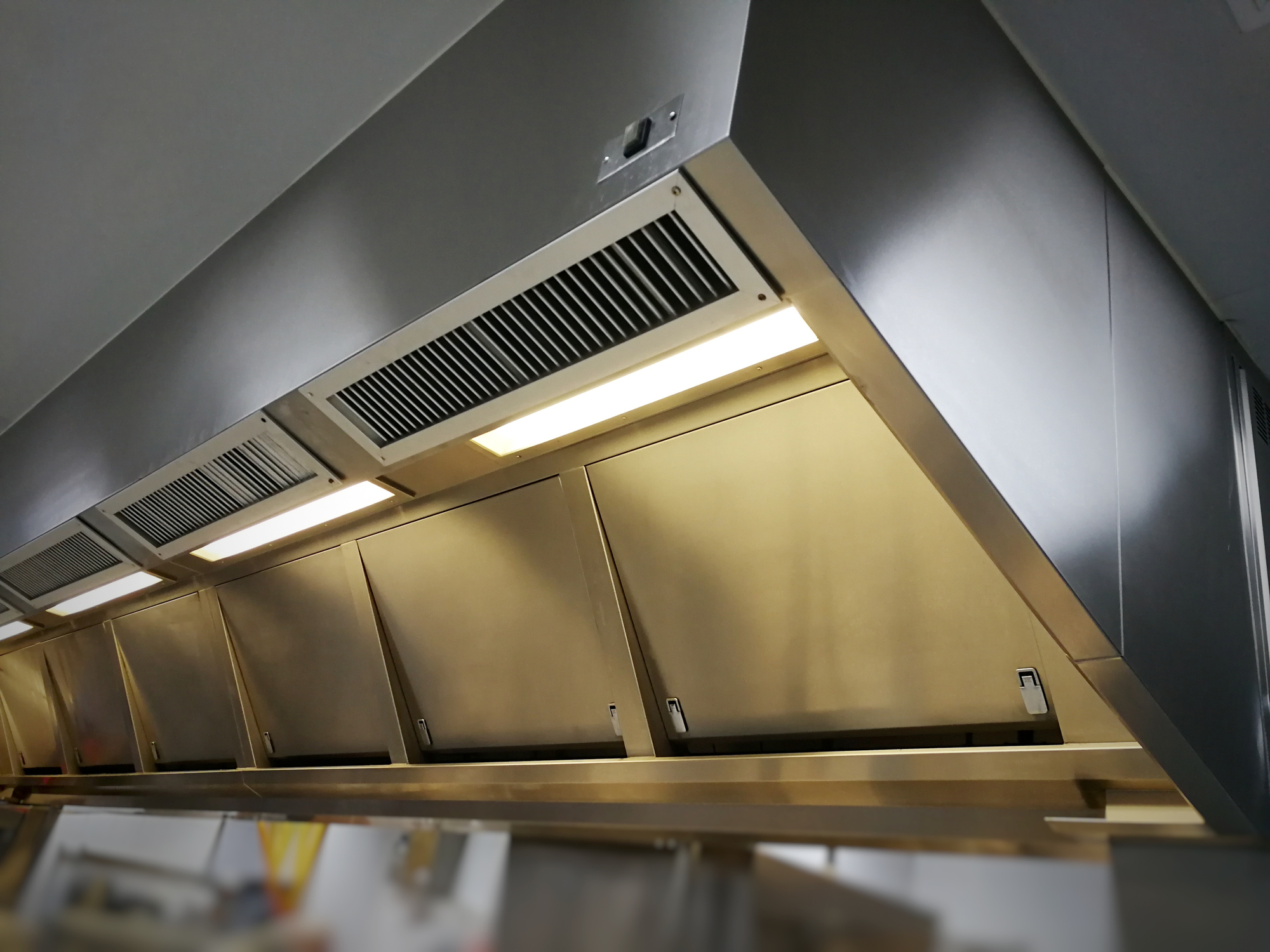 Cadexair, Preferred Business Partner
Based in Varennes, Quebec, Cadexair specializes in kitchen ventilation systems for commercial restaurants. The company provides state-of-the-art ventilation solutions to institutional kitchens, prisons, universities, food courts, restaurants and hotel chains. Thousands of institutions and businesses worldwide choose Cadexair's unique and innovative ventilation products for their facilities.  
Cadexair is a member of the International Kitchen Exhaust Cleaning Association (IKECA), boasts a wealth of patents, and has built a successful reputation as a market leader. To maintain its superior quality standards, Cadexair's team of R&D engineers constantly collaborates with customers to identify, design and deploy more cost-effective and innovative solutions. 
We needed to find a better system to become the backbone of our operation. Having all the data centralized in Epicor Kinetic ERP helped us create the tools and dashboards to help us have a greater view of our operation and rentability using KPIs.

—Tobby Jutras, Director of Production & Development at Cadexair
EC Solutions: Strategic Partner to Support Cadexair's Digital Journey
The overhaul of a business management system is no trivial matter. Fortunately, Cadexair did not have to face this challenge alone. With the help of EC Solutions' expert ERP consultants, the company's transition to its new system was as seamless and straightforward as possible. 
EC Solutions has a great team of experts that offers outstanding support. They have been a great partner and support throughout the years to help us develop and customize Epicor to meet our needs.

—Tobby Jutras, Director of Production & Development at Cadexair
Want to benefit from Epicor's top manufacturing ERP solutions? Contact EC Solutions today and start customizing the system to unlock your success. We're proud to work with leading manufacturers to improve their workflows and help them achieve new levels of productivity and profitability. 
Contact Our Experts
Our certified experts will be happy to discuss your objectives, answer your questions and advise you in the execution of your technology project. We favor a consultative approach to ensure that you have all the information you need to make the best decisions for your needs.
Address
3200, Highway Laval West
Laval (Quebec), H7T 2H6
Request a Call Back
If you'd like to talk to our consulting team, contact us via the form and we'll get back to you shortly.